It won't matter who you sign on Career Mode or Ultimate Team if you don't find a formation that suits your play style. Here are seven formations to try.
Getting used to a new game can always be tricky at first and 

FIFA 20

 is no different. Finding a formation that works for you is an important first step in finding 

more ways to win

.
With pace being improved this year, counter-attacking 
in FIFA 20 
can be lethal. Consequently, a lot of players are sitting deep to 
defend
with a new instruction allowing central midfielders to join the backline. You may have to approach the game in a new way and each of these formations keep that in mind.
4-2-2-2
This formation has already proven to be very popular in the game and it's easy to see why. The 4-2-2-2 is a wonderfully balanced formation which is strong both offensively and defensively.
You can't go wrong defensively with a back four and two CDMs — though it is probably worthwhile asking your full-backs to not join the attack. This formation doesn't need help extra offensively either, as the two strikers and attacking midfielders give plenty of attacking options to break through your opponent's back-line.
Attacking midfielders who can play wide or cut inside
Leaves a lot space in midfield

Strikers can be left isolated
3-5-2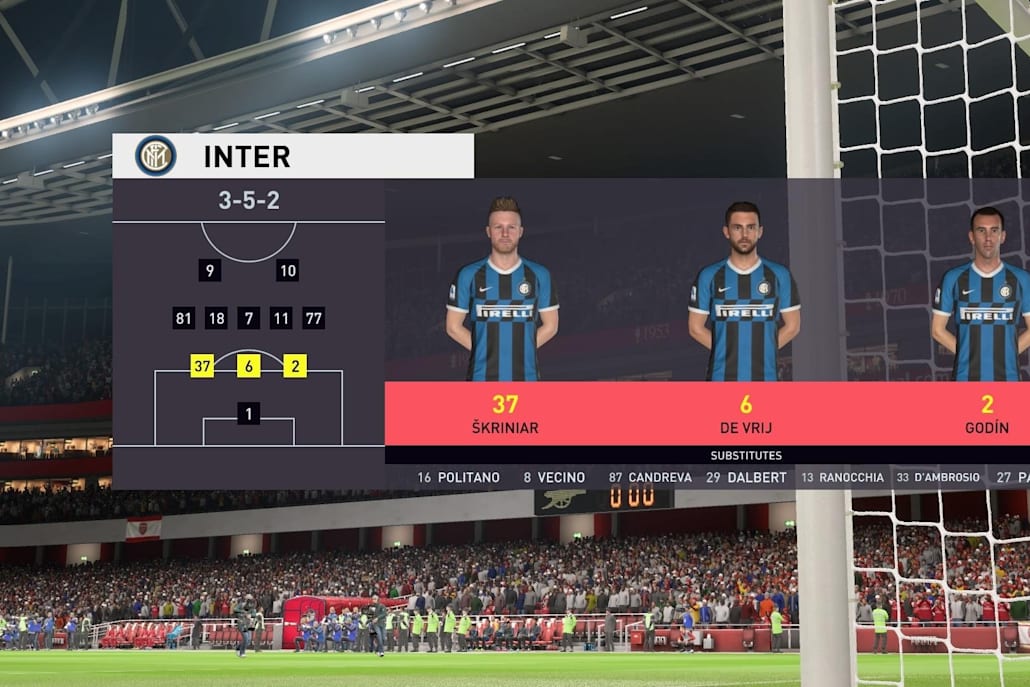 Playing three at the back can be risky, as it's true that the 3-5-2 can be torn apart by counter-attacks. Yet, this formation offers a lot defensively when you ask the CDMs to drop back.
And with a lot of players opting to play narrowly in FIFA 20, the 3-5-2 is brilliant for overcrowding the midfield and bossing the game as a result. Just make sure you have wide midfielders who can track back.
Susceptible to counter-attacks

Needs wide midfielders with high work-rates
4-2-3-1 (narrow)
The 4-2-3-1 is always a strong choice in the FIFA games, offering everything you could want in a line-up. There's plenty of cover at the back and playing with three CAMs is perfect for those who like attack through the middle.
If you want to use this formation, having two strong central midfielders is crucial to making this formation work. You need someone with a lot of stamina who can go from box to box, while the other covers and does a lot of the defensive work.
One striker may struggle to find space

The wingbacks can be left exposed
4-3-3 (holding)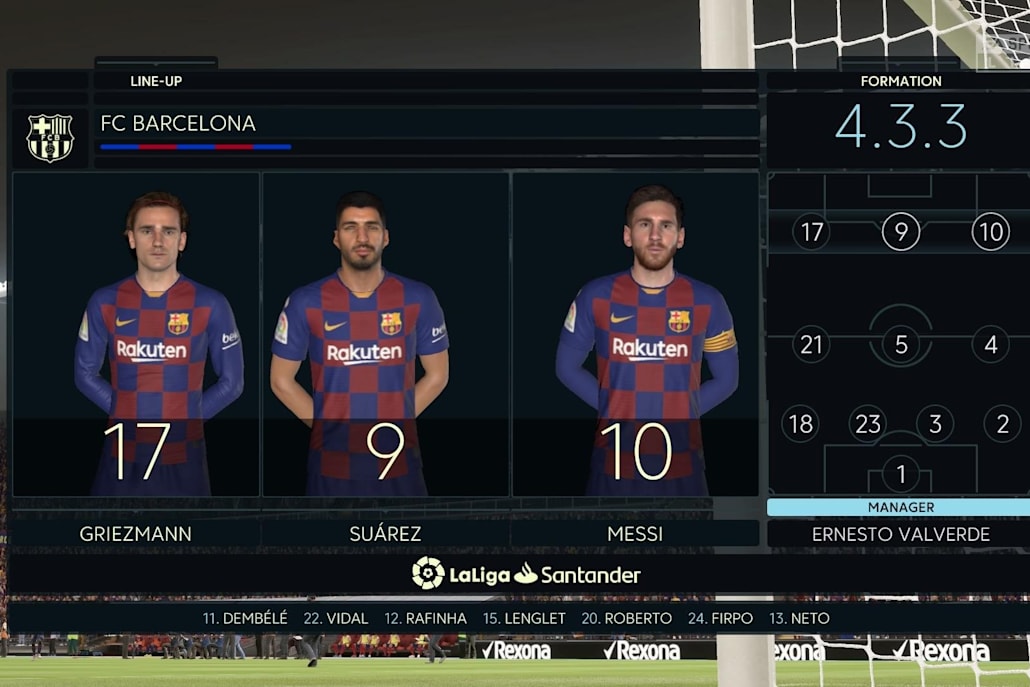 The 4-3-3 is perfect for fighting against narrow teams with a strong defensive core and plenty of room for strong wingers to run the game.
Finding those players out wide is great for counter-attacking and creating space though you will need a strong CM to roam forward and take advantage. Otherwise, you may be left out wide with no way of breaking into the box.
Excellent attacking width
Weak at defending counter-attacks

Relies heavily on the quality of the wingers
3-4-1-2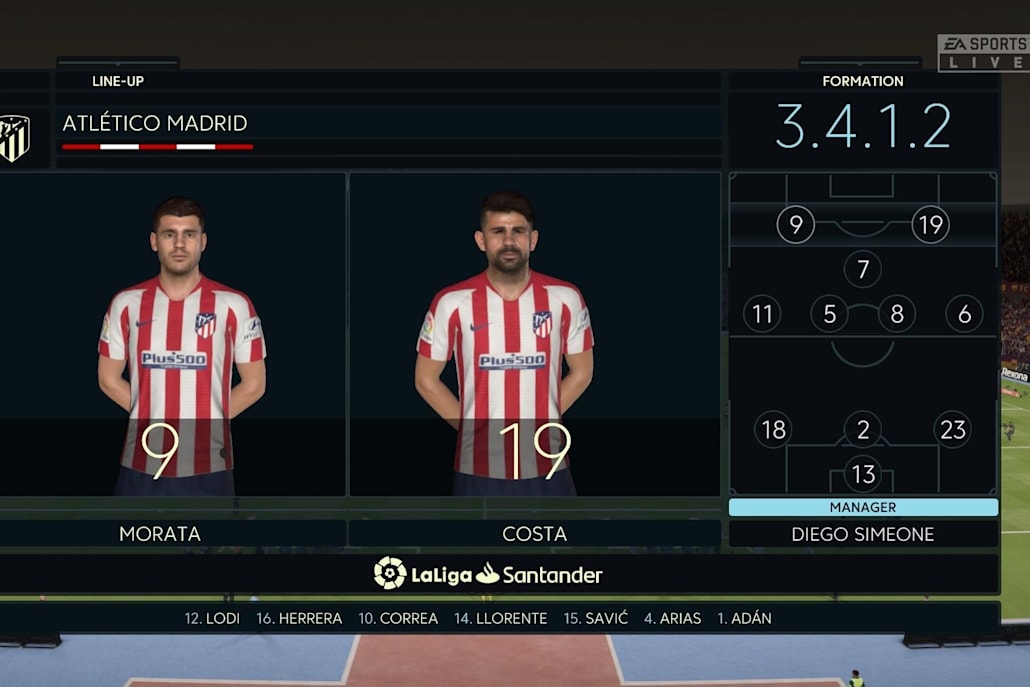 Another formation with three at the back, the 3-4-1-2 is the more attacking version of the 3-5-2 and packs a real punch. With plenty of options through the middle and two strikers, this formation is absolutely lethal on the counter-attack.
However, this can also leave you vulnerable defensively so you will need high work-rate wingers and at least one fast centre-back to cover the gaps.
Incredible counter-attacking potential

Two strikers to break down deep back-lines
Back three can be left exposed

Needs a fast centre-back and hardworking wingers
4-3-2-1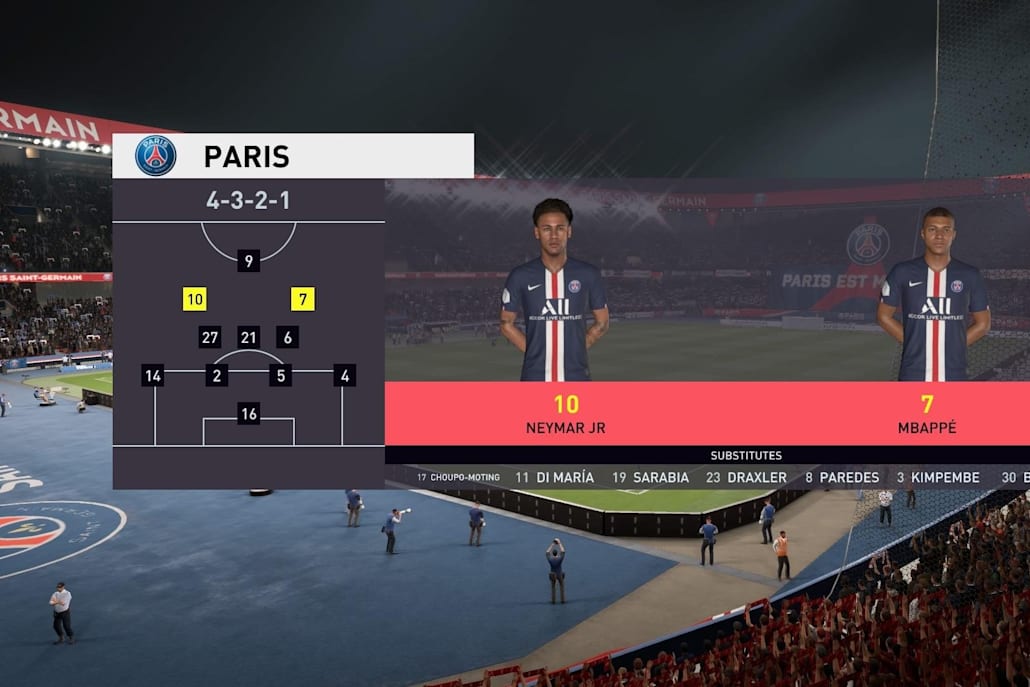 This formation similar to the 4-3-3 but brings the wingers into the LF and RF positions. It works a lot better in FIFA 20 thanks to the potency of pacey, counter-attacking play. Opponents sitting deep won't be a problem as three fast forwards can cut through with ease.
This is an attacking formation so it's worth asking the full-backs to stay back once again, especially with how exposed they will be out wide.
Great offensively with forwards getting in behind

Good for counter-attacking
Can be vulnerable at the back
4-1-2-1-2 (narrow)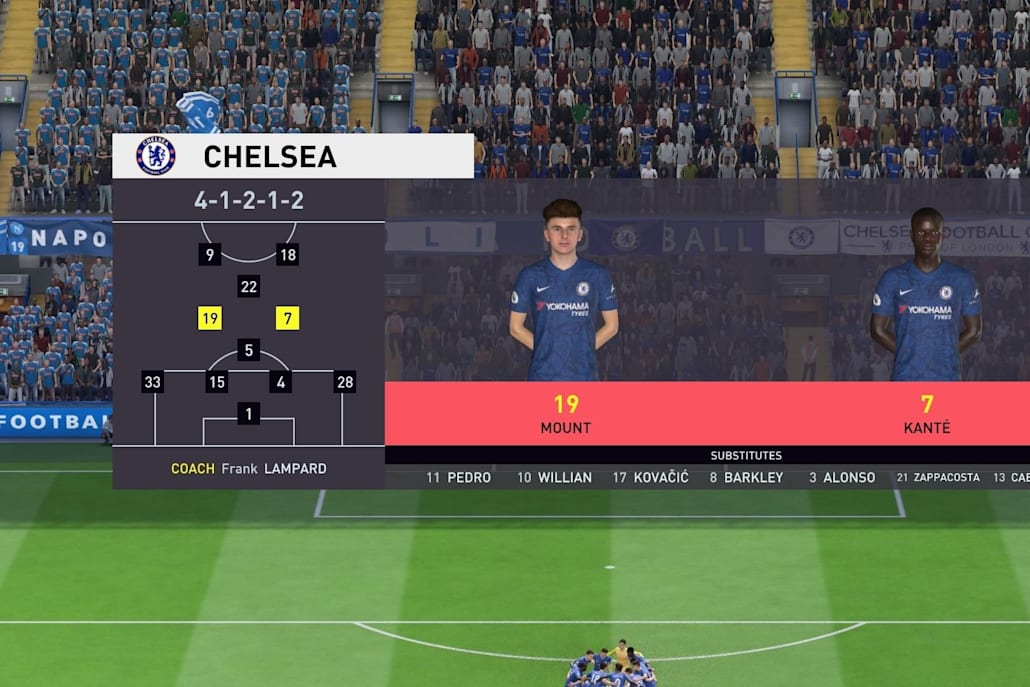 Another narrow formation, the 4-1-2-1-2 narrow overloads the midfield allowing plenty of passing lanes and attacking options. Though the key to making this work is having a good CAM. Look for one with at least a four-star weak-foot so you can switch the play with ease.
Breaking teams down the middle appears to be the way to go in FIFA 20 so all the midfield options the 4-1-2-1-2 narrow offers are perfect for taking advantage of just that. The formation is also solid and defending through the middle, just remember to ask your full-backs to stay back to protect the flanks.
Excellent depth in midfield
Very narrow and can be exposed out wide

Difficult to counter-attack